Featured Services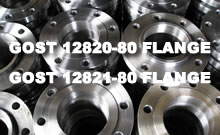 FLANGES MARKING & PACKING
- Marking base on requirements.
- Paking with plywood pallet.
- Rust Prevention oil coating.
- Seaworth packing method.
- All flanges heat number tracking.
Jinan Hyupshin Flanges Co., Ltd supply GOST12820-80, GOST12821-80 welding steel pipe flanges to clients from all over the world, most buyers come from Russia etc, welcome clients who deal with GOST 12820-80 flanges, GOST 12821-80 flanges to contact us for cooperation, thanks!
More